Body language is a part of people's everyday activities regardless if they are aware of it or not. In fact, body language contributes a lot when it comes to influencing the people around you. And at times, it is more powerful in influencing people as compared to how people verbally interact with each other.
Awareness
The first thing that you should do if you want to improve your body language is by being aware of your own body language. Most of the time, people are not consciously aware that their bodies are giving off visual signals that is contrary to what they are saying and this can potentially ruin negotiations. Being aware of your body's behavior keeps you from giving off the wrong signals to those around you. This also gives you more control on how you can influence your audience or a specific subject.
Confidence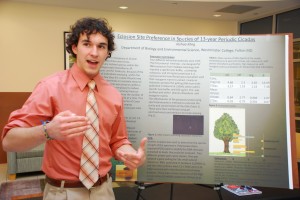 Improving your body language requires you to be confident of yourself because most of a person's body language is dependent on how confident he or she is in what he or she is expressing. Even if you are attempting to convince someone that your plan is effective but you are stuttering and slouching, then your subject or audience will likely lose interest in what you are saying. On the other hand, having a good posture and speaking in a mild but powerful tone will give an impression that you know what you are talking about which can potentially get more positive results.
Practice
Do not expect yourself to be able to demonstrate your point perfectly through gesticulation if it is your first time doing it. However, with more practice, you will be able to build confidence, which in turn strengthens your body language's impact and ultimately, be able to influence people. Have someone observe you. This person can be a friend, a relative or a family member and then have them take down notes as to how you carry yourself in public or how you express your thoughts towards other people.
Simply reading online resources or taking note of people's tips as to how to improve your body language is not enough. You have to put that knowledge into practice and see how you are able to apply what you have learned. Keep in mind that failing in the process is normal, especially if it is your first time and that there will always be more opportunities to take advantage of. But as long as you continue applying what you learned and practicing it on a constant basis, you will soon realize that your body language becomes second nature to you.