Ehud Segev, the world's greatest Mentalist, has a phenomenal interaction with groups of people and he just knows how to make them unite and realize that together – everything is possible.

If you're reading this right now, you're probably here for a reason: You have a team to build. You have people working together and you want to give them something to talk about, something that will make a lasting impression on them and make them better at what they do.
The Mentalist Ehud Segev can help you achieve this. With his wonderful presentation where your team becomes a part of a supernatural experience! An experience so strong, it'll make them believe that everything is possible, if you only set your mind to it!
But first of all let me start with a story I hear when I was a little boy: "One old man was laying on his deathbed. He called his sons and asked each one of them to find a tree branch and return to him. When the boys returned to their father, with branches in their hands, the father asked each one of them to break the branch with their hands. The boys did so easily. The father then asked his sons to find another branch. When they came back the second time, with branches in their hands, the father grabbed all of the branches together and he asked his sons one by one to break the bunch of brunches without separating them. They all failed.
"The branches, just like you my boys, may break easily when they are apart… But if you, like the branches, can stay together – help each other – then you will be ten times stronger," he said and died.
This well-known story illustrates more than anything else the need for cooperation, teamwork and harmony between people who strive to achieve a common goal. Between human beings whether they are brothers, friends or colleagues at a workplace.
A friend of mine, a successful director, told me once that every director – senior or junior – knows that workers who aren't bonded, may significantly impair the team's work process, output, and hence the profitability.
But how does a team become bonded? – This process requires involvement of a bonding experience.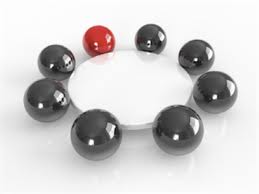 Bonding experience
The Mentalist Ehud Segev (The Mentalizer) will help you create such a unique bonding experience…
There are generally three types of bonding evenings:
1. The passive bonding experience, in which all workers are passive viewers of the experience: show, movie, etc..
2. The semi-active experience, in which employees participate in an evening where some of them are used as participants some of the time.
3. The active and post-active experience performed by Ehud Segev, in which employees participate in an experience where everyone becomes active in experiencing the supernatural. This experience makes your team think about the endless possibilities of the human mind and realize their own potential. The Mentalizer Experience will definitely leave a long lasting impression of your team and hopefully completely change the way they perceive their life and work.
Please click the PLAY button bellow to watch Ehud Segev's latest trailer:
Don't hesitate, contact Ehud Segev right now to discuss your team building thoughts and see how you too can integrate Segev in your upcoming team building experience.
Click here to email Ehud, or call him direct (in the USA) +1 (313) 444-4447.