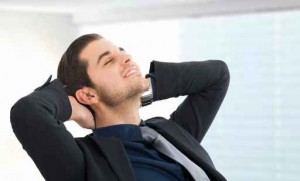 Having a healthy lifestyle should not only be limited to what a person eats or the exercises that a he does on a regular basis.
It is also important that you take good care of your mind since a healthy mind contributes to a person's overall well-being. This means that you have to strengthen you mind in being able to overcome negative thoughts as well as life's challenges.
Have A Purpose And Commit To It: Start a constructive routine and dedicate yourself into doing it on a regular basis. Know the purpose of what you are doing and have faith in it. Declare it to yourself and write it down on a journal or a notebook that you keep every day. Doing this is an assurance to yourself that you are determined to accomplish what must be done.
Your Thoughts Sculpt Your Life: People always have thoughts in their mind; what they do and what they choose to think influences what they get in life. Be careful when assessing your thoughts however; do not be just ready to accept them or just to discard them. Make sure that you are aware of the purpose of those thoughts before you decide to keep them as your own. It is important that you are conscious of your thinking patterns.
Change Your Thought Pattern: If you have been bombarded by a series of unfortunate events, it can be difficult to get your thoughts into a more positive line of thinking. However, it is not impossible and it takes time and strength of mind to reinforce those positive thoughts.
Having a sound mind is not accomplished overnight. It takes determination and strong will to continuously recharge the mind with positive energy which is healthy for a person's overall well-being.